Riders Republic Live Counter
---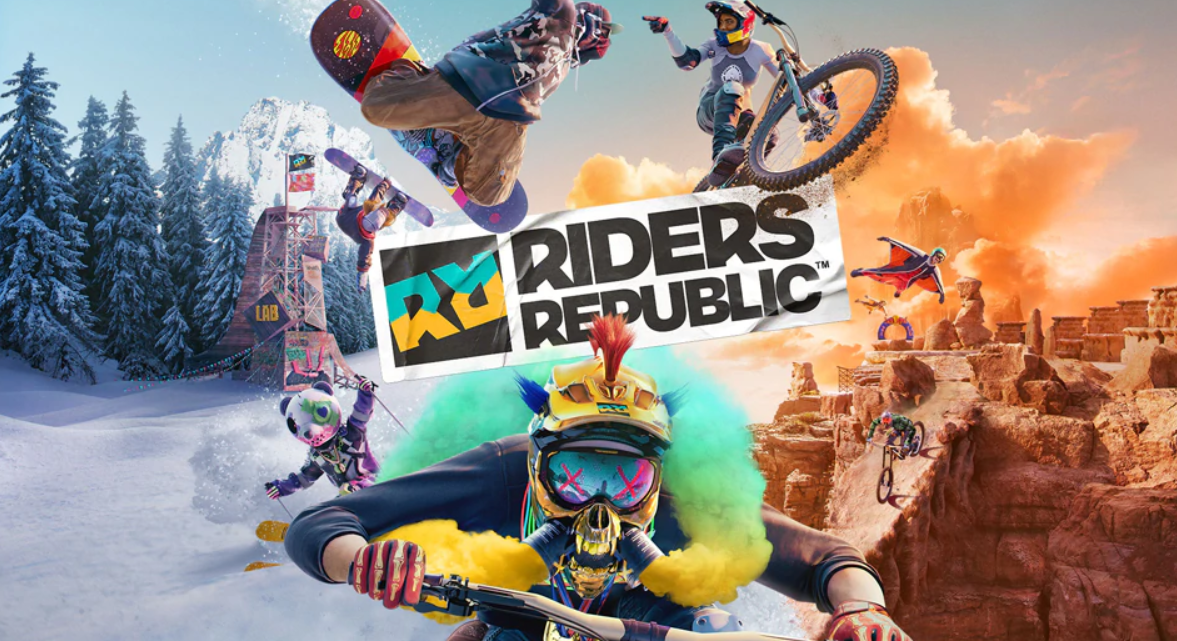 Real-time Riders Republic from Steam. This page will give you live estimation of the number of people playing Riders Republic; its peak players in a day, maximum concurrent players in a month, and the all time concurrent players.
Note that all the details you see here are from Steam stats alone and does not include stats from other platforms.
Graph
Category
---
Riders Republic Monthly Player Count
---
| | | | | |
| --- | --- | --- | --- | --- |
| Month | Avg Peak Players | Gain | Gain % | Peak Players |
| Last 30 Days | 286 | -5 | -1.98% | 706 |
| August | 291 | 259 | -1,061.36 | -1 |
| July | 1,359 | 1321 | -39.24 | 0 |
| June | 2,023 | 1360 | - | - |
About Riders Republic
Riders Republic is yet another MMO Sports game that stands out as a unique game. Developed by Ubisoft Annecy and published by Ubisoft, it was released worldwide on October 28, 2021. The game is available on multiple platforms, including PlayStation 4, PlayStation 5, Amazon Luna, Stadia, Windows, Xbox One, and Xbox Series X/S, making it accessible to a wide range of gaming enthusiasts.
Riders Republic is not your typical sports game. It is one of Ubisoft's "massively multiplayer sports game," where up to 64 players can compete against each other in Mass Races competitions and enjoy its social aspect. The game offers four main activities: mountain biking, skiing, snowboarding, and wingsuit flying. This variety of activities allows players to experience different adrenaline-pumping sports in one game.
Like most sports games on the market, Riders Republic also features a career mode, where players engage in six different disciplines, each with its own progression path. As players progress, they reach important milestones, such as being invited to join real-world competitions and signing with real-world sports sponsors.
This page will offer you some insights on how the game is generally received by players who use Steam as their platform. Please note that this game was released in October 2021 but was only recently listed on Steam, thus giving us the opportunity to see its live player count.
Frequently Asked Questions
How many people are playing Riders Republic right now?
As of this moment, there are 1,068 people playing Riders Republic across all supported platforms that use Steam. Please note that this number is acquired directly from Steam Stats and does not include stats from other platforms.
How many people are playing Riders Republic daily?
On average, Riders Republic has about 3,481 peak concurrent active players each day. This number can increase during weekends or when new updates or events are released.
Is Riders Republic dead?
Far from it! Riders Republic is still going strong nearly ten years after its initial release and gaining 714 peak concurrent players in a day. Though the game is new on Steam, it is already attracting a massive player base. The game continues to evolve and improve since its initial release.
Is Riders Republic free to play?
Unfortunately, Riders Republic is not a free game and does not offer any free versions. It's a premium game that you can buy on Steam or at the Ubisoft store, as well as the PlayStation store.
Is Riders Republic on Steam?
Yes! Riders Republic is available on Steam. You can buy and install the game from their Page. You may also visit their official page on Ubisoft to get live deals and discounts.
Can you play Riders Republic on Mac?
Riders Republic does not officially support Mac. Currently, it is only supported on PS4, PS5, Amazon Luna, Stadia, Windows, Xbox One, and Xbox Series X/S. However, there are ways you can still play the game on a Mac device by using a Windows emulator such as Parallels. It's important to note that these methods may require additional setup, and the performance may vary.