In Pokemon Go, fortune favors the prepared trainer. In this article, we are going to talk about Shadow Shards, its importance, how to collect them and how to use them. These mystical items may seem as elusive as catching a Shiny Poochyena, but with our guide, you'll be collecting them like Pidgey candies. With bonus tip on how to get Purified Gems for free!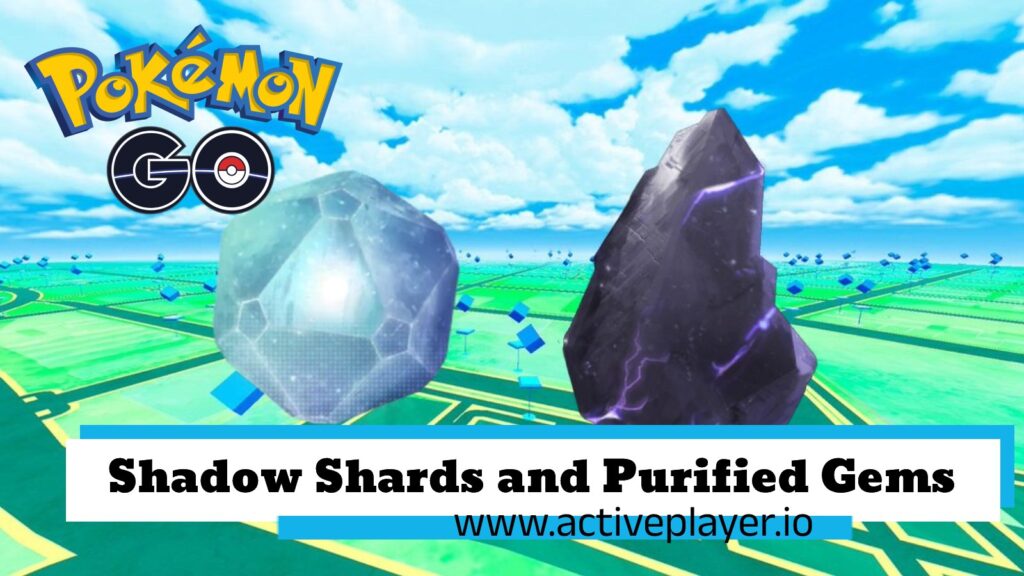 What are Shadow Shards and its uses in Pokemon Go
Ever wondered what those shiny pieces dropping from Team Go Rocket Grunts are? Those are Shadow Shards! These are mysterious gem pieces that you can collect after trouncing those pesky grunts. Picture them as puzzle pieces. Getting one, will not make any sense and will not do anything, but together they form a powerful tool for any trainer.
Below are some uses of the Shadow Shards:
Crafting Purified Gems – The primary use of Shadow Shards is to create Purified Gems. Once you've collected four Shadow Shards, they can be combined to form one Purified Gem.
Taming Shadow Raid Bosses – Shadow Shards help in making Shadow Raid Bosses easier to defeat. When a Purified Gem is used in battle, it subdues the enraged Shadow Raid Boss, calming them down and reducing its attack and defense stats.
Encouraging Battles – Shadow Shards encourage trainers to engage in more battles with Team Go Rocket. The chance to earn Shadow Shards gives trainers an extra incentive to seek out and challenge Team Go Rocket members.
Better Teamwork – The use of Purified Gems (made from Shadow Shards) during Raid Battles fosters teamwork among trainers. When multiple trainers use Purified Gems, their effects stack, increasing the chances of the team's success against the Shadow Raid Boss.
How to Get More Shadow Shards In A Single Grunt
Gaining a Shadown Shards from Grunts is simple but often you will be rewarded with one Shards, did you know that you can gain more Shards in a single Grunt? The amount of Shadow Shards you receive depends on the strength of your adversary.
Take down a Team Go Rocket Grunt and you'll earn one Shadow Shard. Now, here's the important part – defeating a Shadow Raid Bosses Bayleef, Quilava, Croconaw, Sneasel, will reward you with three shards. It's like the difference between catching a Magikarp and a Gyarados – more effort, more rewards!
Crafting Purified Gems from Shadow Shards
Once you've collected all four Shadow Shards, you can now starting crafting them into a Purified Gem. It's as if Professor Willow turned into a jeweler! Imagine him, magnifying glass in hand, carefully refining your Shards into a Purified Gem.
You don't need to do anything. Once you have enough shards, the professor will pop up and do his magic to automatically craft the gems base on the number of your shards.
How to Use Purified Gems
Remember when I mentioned puzzle pieces? Well, the Purified Gem is the completed puzzle, and it's a beauty! Picture a radiant gem in your hand, power pulsating from its core.
This is the weapon you'll use against Shadow Raid Bosses. These boss Pokemon are no joke. They get angrier the longer you battle them, and their strength grows with their anger. But with your Purified Gem, you can calm them down for easy win. They're like a Snorlax's yawn to an agitated Gengar, calming the Shadow Raid Bosses and making them easier to defeat.
The best part? If you and your teammates use multiple gems, their effects will stack! It's like hosting a synchronized Snorlax yawning contest, making that enraged boss Pokemon a breeze to handle.
How to Get Free Purified Gems
There's one easy way to get purified gems right now but you have to be hurry because it wont last. Niantic, Pokemon Go official twitter account is giving out a twitter retweent promo and will give out purified gems as a reward. Yes, all you have to do is follow their twitter page and retweet this tweet:
To help you take on Shadow Mewtwo, we're giving away codes for Purified Gems if we reach 150k RT! To participate:

Follow us on Twitter
RT this post with #ShadowRaids
Receive confirmation reply

If we reach our target, we'll send participants a code for Shadow Raid–themed items! pic.twitter.com/2yfIQkvXo1— Pokémon GO (@PokemonGoApp) May 22, 2023
But, don't get your hopes high, by the time you read time this promo is probably gone.
Pokemon Go is a game of strategy, skill, and a bit of luck. With up to 600k total concurrent players, this game is killing it! Just like with catching Pokemon, the more effort you put into obtaining Shadow Shards and Purified Gems, the more you'll be rewarded. Just remember the tip I gave you on how to earn more Shards in a single Grunt.
Now, go forth, trainers! May your adventures be filled with victorious battles, plenty of Shadow Shards, and an abundance of Purified Gems!