So, you challenged Chained Echoes God King Gaemdriel for the first time, of course you got instantly defeated. You have tried multiple times and yet can't seem to overcome the king. As the final boss, God King Gaemdriel is a formidable foe that will push you and your party's skills and strategy to the limit. In this guide, we'll walk you through everything you need to know to defeat this formidable enemy, from collecting the six Elemental Tablets to unlock his realm, to assembling the perfect party and employing the most effective tactics. With our step-by-step instructions, you'll be well-prepared to vanquish the God King and claim victory!
Step 1: Collecting the Elemental Tablets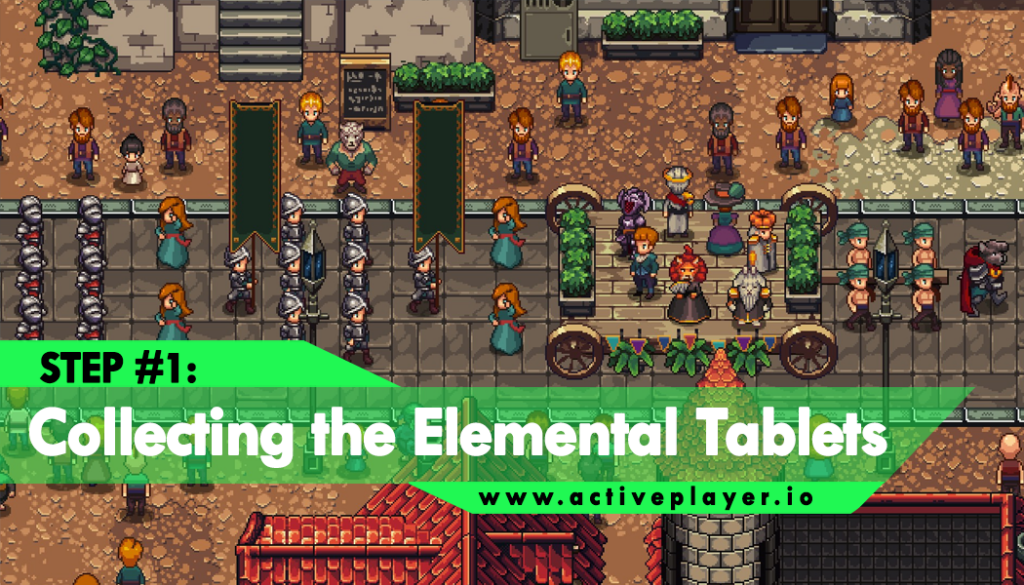 Before you can face the God King Gaemdriel, you'll need first to gather the six Elemental Tablets. Five of these tablets are guarded by challenging mini-bosses, so make sure your party is well-leveled and properly equipped before attempting to collect them:
Water Tablet: Defeat Boustrous in Narslene Sewers.
Fire Tablet: Defeat Chel and Twi'Tone in Baalrut Tunnels.
Earth Tablet: Defeat Randomage in Ograne Grottos.
Wind Tablet: Defeat Krakun on a secret island in northeastern Valandis.
Light Tablet: Defeat Assassin Girl in Perpetua.
Darkness Tablet: Locate the tablet in Wygrand Mines
With all the tablets in your possession, go to the altar in Ograne Grottos and place them accordingly. This will open a portal to Gaemdriel's realm, where you'll finally confront the God King.
Step 2: Assembling Your Party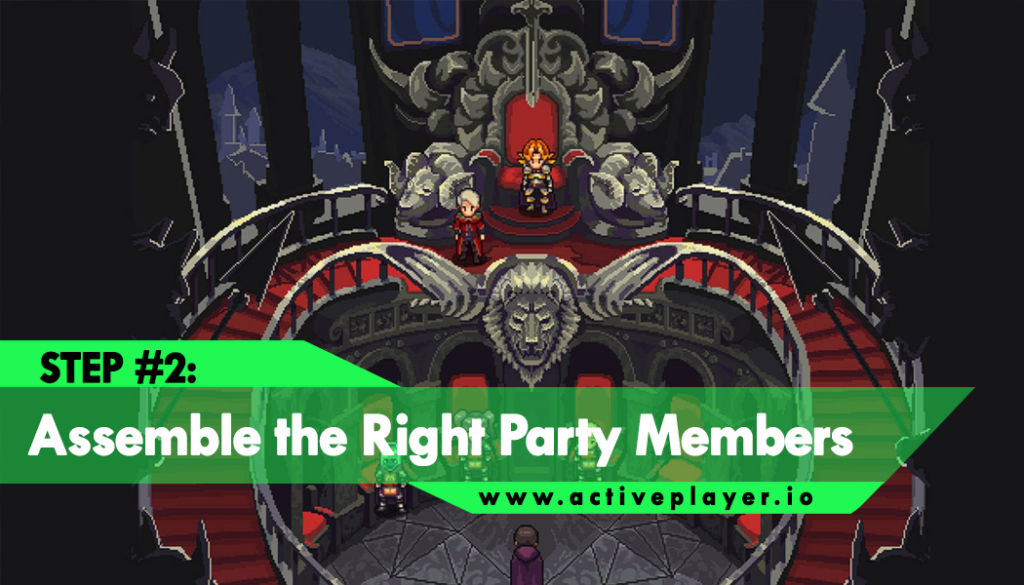 The battle against Gaemdriel consists of two alternating phases: Physical and Mind. Your party composition should reflect these phases and be well-geared for the challenge. Consider the following characters for your party:
Egyl: Your main tank with high Physical resistance. Keep him alive and maintain Hate against Gaemdriel.
Glenn: Bring him for his All Break skill, which buffs your team and protects Egyl on the front line.
Mikah: A DPS with Larynx Attack to silence Gaemdriel during the Mind phase, reducing his damage output.
Robb: Use him to lower Gaemdriel's silence resistance with Throat Smack, allowing Mikah to keep him silenced.
Lenne: A high DPS character, she can dispel Gaemdriel's Regeneration buff for smoother phase transitions.
Amalia: Your healer, equipped with sufficient Mind resistance to survive the Mind Phase and keep the party alive.
Step 3: Defeating God King Gaemdriel (Final Step)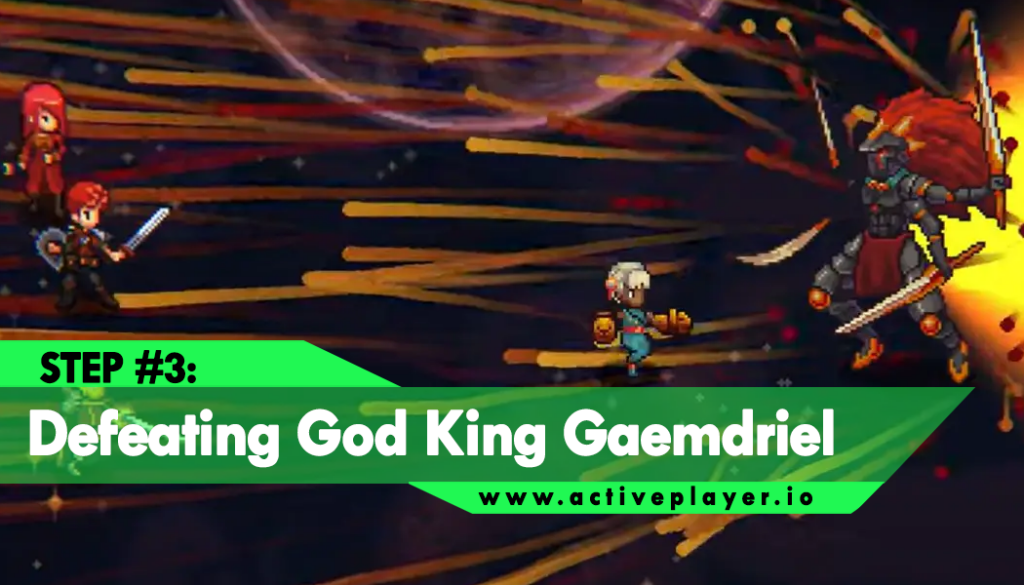 Now that you have your party assembled and ready, it's time to engage Gaemdriel. Keep these tactics in mind during the battle:
Focus on keeping your main tank Egyl alive during the Physical phase, using Glenn's All Break skill for protection.
During the Mind phase, use Mikah's Larynx Attack to silence Gaemdriel, minimizing his damage output.
Employ Robb's Throat Smack to lower Gaemdriel's silence resistance, allowing Mikah to maintain the silence.
Utilize Lenne's elemental attacks and dispel Gaemdriel's Regeneration buff for a smoother battle.
Keep Amalia busy healing the party and maintaining their health throughout the encounter.
Remember that defeating Gaemdriel is a true challenge otherwise you wont be here, reading this guide (kidding aside). It may take your and your party several attempts to claim victory against Gaemdriel. However, with a well-geared and properly leveled party, and by following the steps above, you'll be well-equipped to conquer the God King and achieve victory in Chained Echoes. Good luck!