As Riot Games rounds out an eventful year of gripping champion releases, we brace ourselves for the arrival of Hwei, an enigmatic character poised to redefine the battlegrounds of Summoner's Rift. With a kit brimming with creativity and complexity, Hwei emerges as a true virtuoso of the arts—wielding the paintbrush to conjure masterpieces and dominate adversaries through an array of ten intricate abilities.
League of Legends reportedly has about 1 million concurrent players. Check more about its statistics here.
Meet Hwei's Vision
Hwei's design philosophy breaks the mold with passive and three distinct stances, each exploring a different thematic subject, offering a symphony of strategic playstyles that cater to versatile gameplay and tactical depth.
The Visionary Signature
Hwei's artistry on the battlefield begins with their passive, which embeds explosive creativity into enemy champions. These "masterpieces" await a second stroke of genius, culminating in a cataclysmic detonation that punishes clustered foes with a burst of damage—a truly dramatic spectacle of destruction.
The Three Skills and Ultimate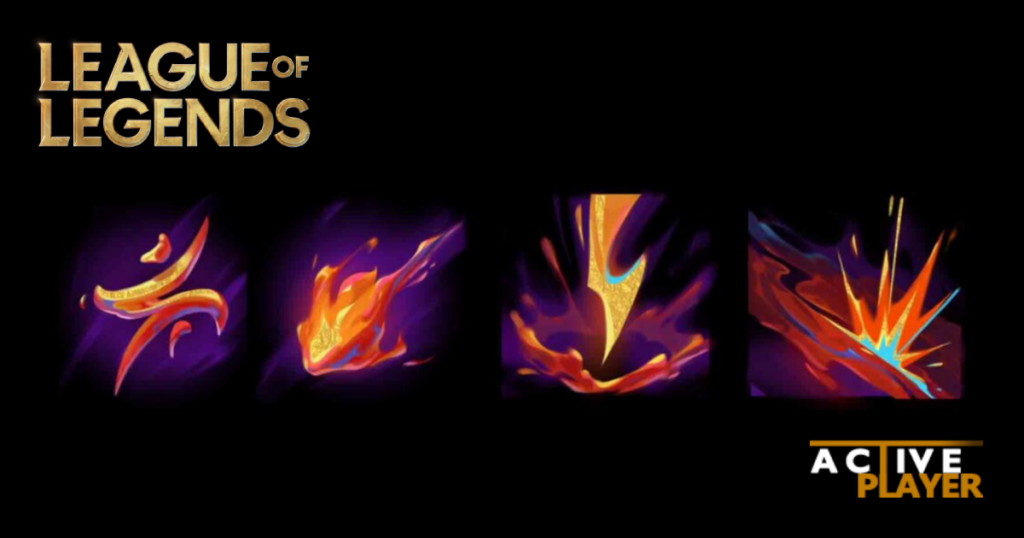 Catastrophe in Canvas
Disaster, a stance channeling raw destructive energy, is where Hwei's offensive prowess burns brightest. Whether through searing fireballs, piercing bolts that rend the silence before devastation, or volcanic ruptures scorching the earth, this stance is the symphony of a battle-conductor orchestrating chaos, each stroke of the brush bringing ash and ruin.
Harmony in Hues
In Serenity, Hwei's canvas whispers tales of succor and swiftness. The painted streams boost allies' vigor, while pools of reflection bestow shielding grace. The wandering lights orbiting Hwei imbue their attacks with potency and sustenance—a harmonious resonance of support and mage-like utility.
The Sombre Sketch
Torment sees Hwei as the puppeteer of paralysis, rendering foes helpless with fear, rooting gazes, and a sinister maw that draws adversaries into an inescapable abyss. It's a relentless enactment of control, a stance where each brushstroke silences the chaos with authoritative precision.
Crescendo of Despair: Hwei's Ultimate
The crescendo of Hwei's artistry is their ultimate, Spiraling Despair—an ode to the overwhelming nature of dark emotions. It's an ability that embodies encroaching doom, a crescendo of art becoming a harbinger of crippling despair, reducing foes to shadows within an expansive, haunting vision.
Bringing the Champion to Canvas
The artistic journey that is Hwei's gameplay opens up new vistas for aspiring artists of the Rift. As summoners around the globe ready their palettes and sharpen their strategies, the addition of Hwei promises to be nothing short of a masterpiece—a champion whose strokes of genius could well redefine the art of war in League of Legends.
Frequently Asked Questions
When will Hwei be released in League of Legends?
The release date for Hwei is not yet officially announced. Speculations suggest a debut before the conclusion of the current season, but the champion's launch could be delayed for further development and polish. Players should stay tuned to official announcements for the confirmed release date.
What type of champion is Hwei?
Hwei is designed to be a high-complexity champion likely to fit the mold of a mid-lane mage with a versatile kit that allows for damage dealing, support utility, and crowd control, depending on the chosen stance within their abilities.
How many abilities does Hwei have?
Hwei possesses a total of 10 abilities, including a passive, three abilities for each of the three stances (Disaster, Serenity, Torment), and an ultimate ability that can be used outside of stances.
Can Hwei switch between different stances?
Yes, Hwei has the extraordinary ability to switch between three stances, each with its distinctive set of abilities. This aspect grants Hwei strategic versatility, allowing them to adapt to various in-game situations. Each stance can be canceled by hitting the ultimate button, provided Hwei is not already in an ultimate state.
What is the strategic role of Hwei's ultimate, and how does it work?
Hwei's ultimate, Spiraling Despair, is a force of crowd control and lingering damage. It attaches to an enemy champion, creating a zone that deals damage over time, applies a slow, and builds up Despair. Upon reaching full stacks, the effect shatters for additional damage.
Will Hwei be difficult to play?
Given the complexity and breadth of Hwei's kit, it's expected that Hwei will have a steep learning curve, making them a champion that may be challenging for new players but rewarding for those who invest time to master their capabilities.
What kind of playstyle does Hwei cater to?
Hwei caters to players who appreciate flexibility in their playstyle, as well as to those who enjoy executing high-skill combos and adapting to changing battle conditions. Hwei requires quick decision-making and precise execution to maximize the potential of their expansive toolkit.
Stay connected with the League of Legends community and official updates as we approach the grand unveiling of Hwei—where creativity and strategy collide on the canvas of the Rift.