Who says game cheating is merely just for fun? This news for joint operation between Chinese law enforcement and Tencent lead to the arrest of at least 10 individuals who makes a hella ton of money from their Advanced AI Cheating software that cheats our beloved game – Valorant the home of more than 300K concurrent players.
AI are not news these days you can see new AI product everyday and Chinese are very smart to incorporate these new technology and make black money from Cheating AI. The crackdown, which led to the confiscation of a vast array of hardware and digital assets, marks a significant milestone in the ongoing fight against online cheating.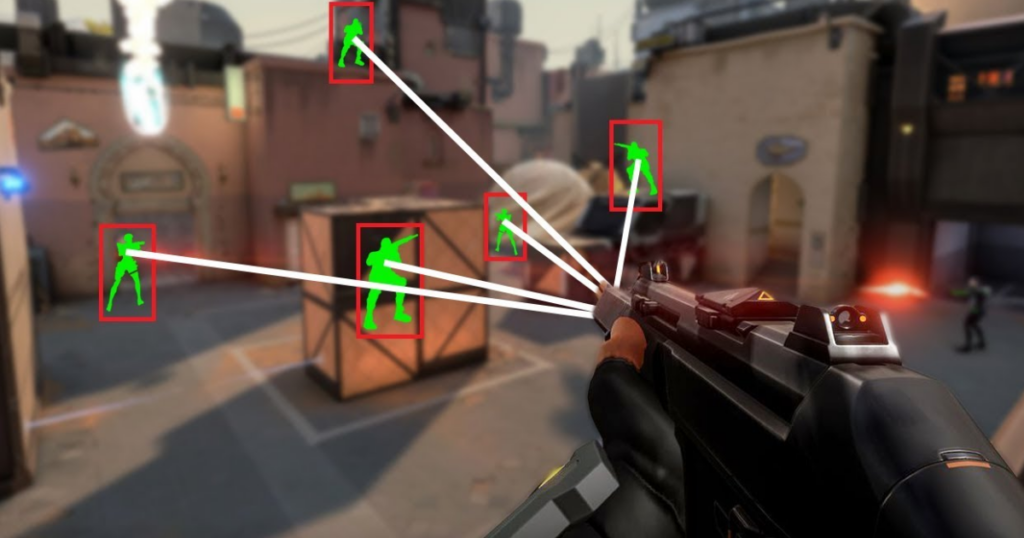 Chinese Authorities Carried out Raids
On September 15, more than 20 law enforcement officers carried out synchronized raids across several provinces, including Zhejiang and Chongqing. This operation was the culmination of a month-long investigation between the Yijiang Public Security Bureau and Tencent, the game's publisher in China. It resulted in the arrest of 10 individuals, two of whom were key software developers while the remaining eight acted as distributing agents.
How these Chinese Organization Perform the Deed
According to an official communique from the Yujiang Public Security Bureau, published on Weibo, the authorities were first alerted to the cheating program's existence in mid-August. The police then meticulously planned the operation for over a month, in close cooperation with Tencent, the game's publisher in China.
The investigation was thorough and exhaustive, employing advanced tracking mechanisms to trace the origin of these cheating programs. Raids were executed across multiple provinces, leading to the arrests and the confiscation of 17 computers, eight mobile phones, and other digital evidence that played a role in developing and distributing the cheats.
These Cheaters Gained More than $4 million on their AI tool
The cheating software was not merely a hobbyist project; it was a lucrative business. Independent reports from Valo2Aisa.com media outlet Valo2Asia suggest that the cheating ring had amassed profits exceeding $4 million USD. These ill-gotten gains signify the scale and impact of the cheating ecosystem, which not only disrupts the competitive balance but also turns into a profitable venture for the unscrupulous.
If you think it clearly these cheaters are very clever and good on what they are doing because even a multi-billion dollar company Riot Games with their "Advanced Vanguard Anti-cheat system" was bypassed on their very popular game VALORANT. It has been facing a growing trend of AI-based cheats that run outside the operating system, thus evading kernel-level anti-cheat mechanisms.
In the span of just one month, from August 25 to September 18, more than 770 cheating tools were detected, leading to the banning of over 39,000 accounts and more than 10,000 machines. I'm not sure how they are detecting it but not making some kind of protection against these cheating tools.
The arrests have had a ripple effect across the VALORANT community. Nearly 40,000 accounts were banned in the aftermath of the operation, as they were identified as users of the cheating software. The official VALORANT Weibo account lauded the operation, stating, "This is not merely the first criminal case in the country aimed at curbing the production and sale of AI-based game plug-ins, but it is also a monumental stride in preserving the competitive integrity of VALORANT."
Legal Penalties
The recent arrest of Chinese players for allegedly cheating in online games highlights the serious legal penalties for such activities in China. Cheating is considered a criminal offense, with precedents like the 2018 jailing of PUBG hackers and South Korean Overwatch disruptors showing the no-tolerance policy in Asia.
This operation marks an important moment in combatting gaming fraud and serves as a warning to those undermining fair competition for financial gain. As legal proceedings unfold, the gaming community will watch closely, hoping for justice and cleaner competitive environments. The actions exemplify China's efforts, with Tencent, to clamp down on cheating and uphold virtual rule of law.