Apex Legends the game that is raking in millions of active players worldwide in fact over 61 million active people have played Apex Legends in the past 30 days. Now, as we bid adios to Season 18, the gaming community is excited with anticipation for the forthcoming Season 19, titled "Ignite." Scheduled for release on October 31, 2023, at 10 AM PT, this update promises a tremendous enhancements and new content that aims to redefine the gaming experience.
Here's are some highlights on Apex Legends Season 19 patch note release. If you thought the thrill was disappearing or that you've seen all there is to see in this high-stakes battle royale, well, you ain't seen nothing yet. Drumroll, please, as we present to you our early patch notes for the hotly anticipated Season 19.
When will Apex Legends Season 19 Start?
Launching on October 31, 2023, Season 19 promises to make a big bang for our buck. It's not even out yet, and we're already in a flutter! While we're hot on the trail of those official patch notes, we've compiled everything we've got on the new Legend Conduit, Storm Point map alterations, and more for those of you chomping at the bit to strategize for the new season.
What's New on this Season?
New Legend: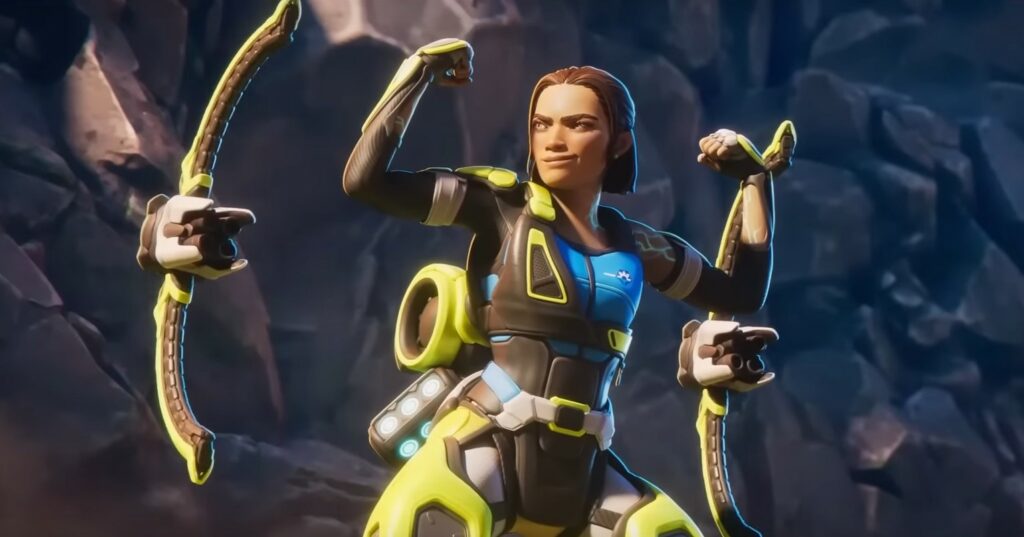 First off, let's talk about the new Legend on the block, Conduit. She's no ordinary member of the roster. She's a Filipino superheroine with exceptional abilities derived from her synchrony with a Titan, a rusty chunk of metal that once saved her life during the Frontier War.
Passive Ability: Conduit might offer a significant 40% speed boost when teammates are beyond her tactical ability range, providing strategic mobility.
Tactical Ability: She can potentially restore 25 shields, a feature that could be a game-changer in intense firefights.
Ultimate Ability: Drawing inspiration from Wattson, Conduit's ultimate is rumored to deploy Titan Batteries. These formidable barriers not only obstruct but also shock and decelerate adversaries, fortifying her team's position.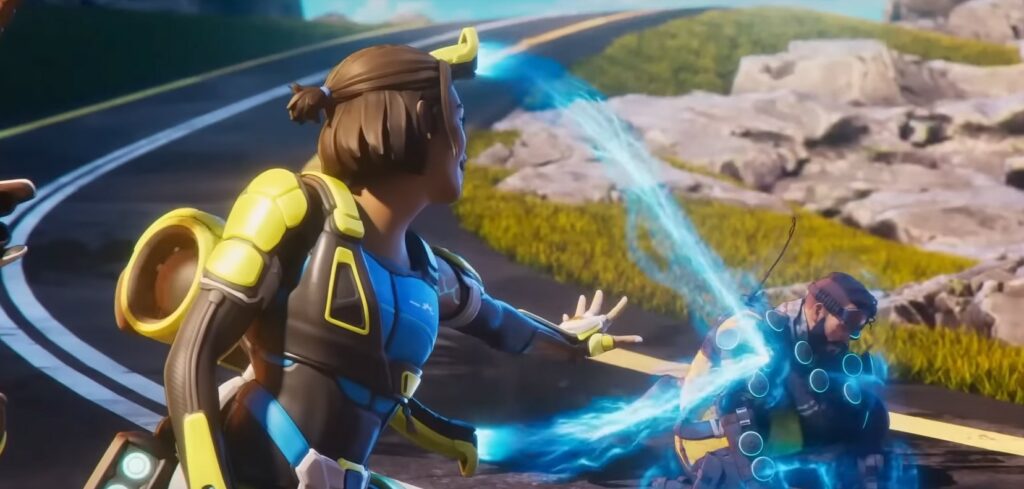 Though we don't have her official kit yet, the launch trailer dropped some strong hints that she might be a valuable pillar of support for her team. She can whip up shields out of nowhere and protect her comrades, making her the go-to heroine for any sticky situation. Once her full list of abilities is out, we'll fill in the blanks, so keep your eyes peeled.
Storm Point Map Revamp: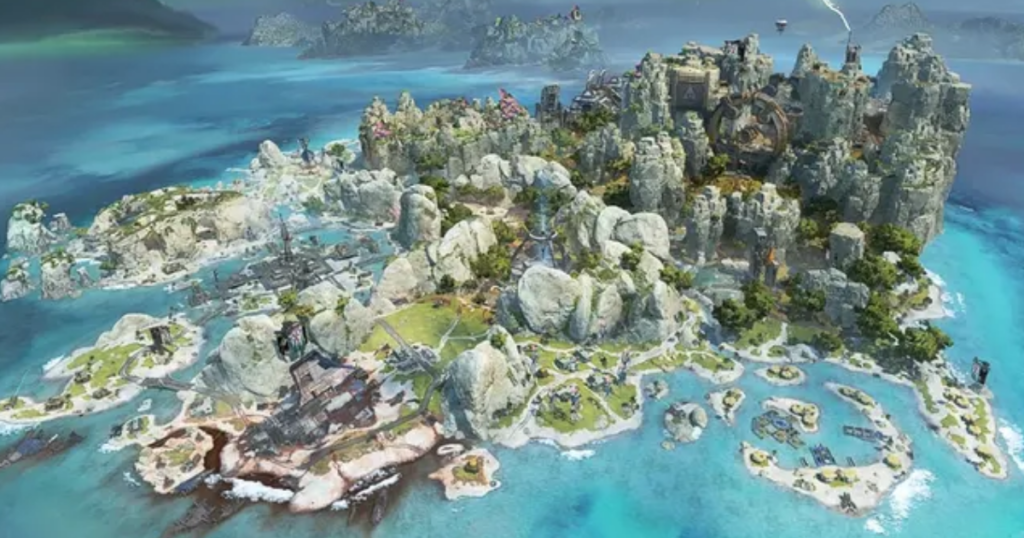 Now, let's move on to the Storm Point map. There's a chill running down our spines as we anticipate the drastic changes. The trailer showed a clear skybox and some new developments in the works. It seems like stormy days are over, so expect some sunshine on your bloody battles.
Our first look revealed an intriguing new Point of Interest (POI) along with reworked Fish Farms and Shipwreck POIs. The anticipation is killing us! We'll be serving the details hot off the press as soon as we have them, so sit tight.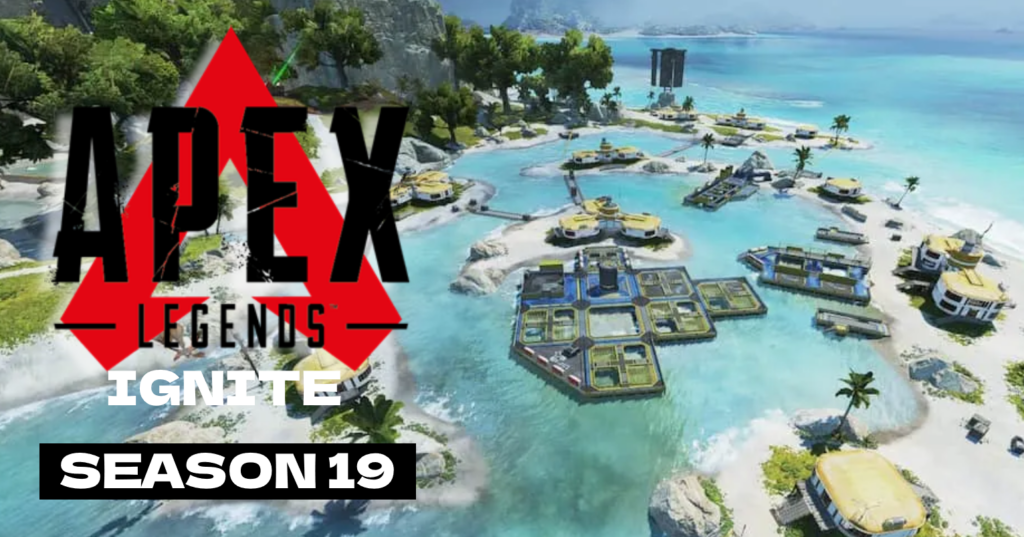 Here's what else you can look forward to in the Season 19 update:
A brand-new Conduit Legend
Balanced Legend and weapon dynamics
Fresh 110 Tier Battle Pass
Transformed Storm Point map
Improved Ranked Algo
A cool collab event with Post Malone
Remember, we'll be injecting the piece with the official notes once they're out, so bookmark this for future reference.
From the leaked info on Conduit's abilities, we think she might boost her speed by a whopping 40% if her teammates fall out of her tactical range. Also, her tactical ability might let her heal shields, allowing multiple charges for revivifying shield HP units. And guess what, her Ultimate Ability might enable her to form indestructible Wattson-like fences named Titan Batteries that shock and slow enemies. She can strategically lay about 6 to 8 of these units to thwart enemy attacks.
As for our existing legends, there's been some chatter about a Lifeline rework in Season 20. But for Season 19, the least-favored legends like Seer, Newcastle, Gibraltar, and Ballistic might be in for a shakeup. Keep your ears open for more amendments in the final patch notes.
Changes in Weapon Dynamics:
And don't think we forgot about the weapons! Though we won't be seeing a new weapon in Season 19, balance changes are expected. Changes in the crafting rotation and potential variation in care package weapons are also on the cards.
Ranked Mode Changes:
Here are some highlights on the ranked mode changes detailed by Respawn Entertainment.
Three Stack Premades: Let's shake things up with one of the most noticeable alterations – the lift of rank difference restrictions on power trios, allowing more flexibility to gather your squad. The flip side? You might wind up duking it out with opponents in higher echelons.
Ladder Point Dynamics: Expect the pulls-back on Ladder Point nosedive following initial games. This overhaul is all set to ensure a fairer and more balanced journey up the ranks.
Bonuses: Respawn's stepping up the game with more kickbacks for players. Bound previously by distinct criteria, these goodies are now free-for-all – setting the stage for an even more rewarding frolic in the battlefield.
Stay informed, stay prepared, and gear up for an exhilarating season ahead! Follow ActivePlayer.io for more Apex Legends info.