Overwatch fan, get ready with the Maui look alike, and of course, its a Tank! I can't hide my excitement the arrival of Tank user's – Mauga's. This Samoan man is latest addition to Overwatch hero list that is creating a buzz in our gaming universe. This disney warrior is the new talk of the town. Let's learn more about Mauga and what you can expect from him on this guide.
A Sneak Peek into Mauga: The Fire-themed Warrior
Bursting onto the scenes with a literal bang, Mauga is now the hot topic among Overwatch players, and rightly so. This fire-powered brute is all about causing chaos and turning up the heat in every match.
Blizzard crafted Mauga to pack a punch and absorb damage, establishing him as a force to reckon with. If you've always yearned to witness a hero with firepower akin to Reinhardt's, then Mauga fits your bill.
Mauga's Firepower: The Twin Chainguns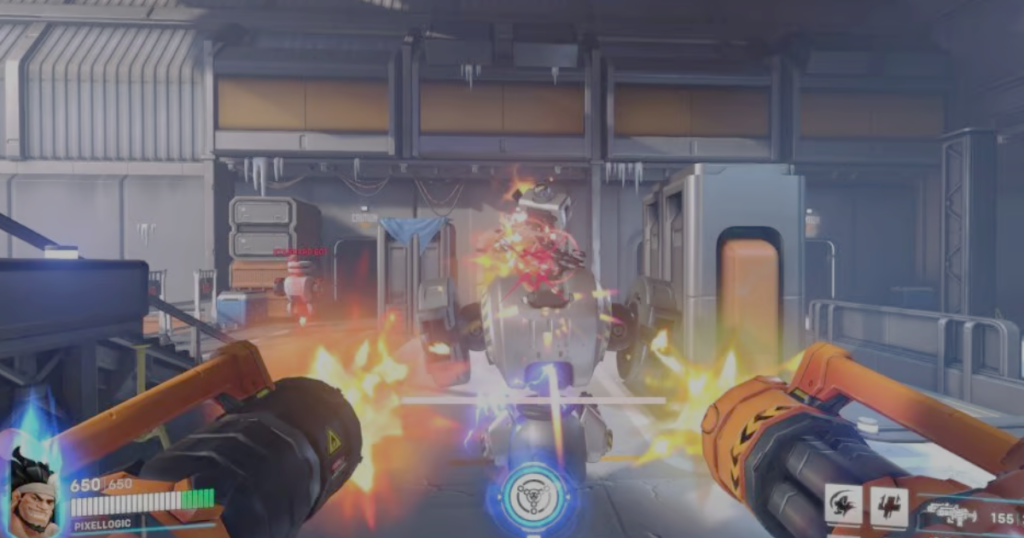 Mauga is the first hero to carry two weapons since Wrecking Ball was brought into play. Flaunting his power, Mauga brandishes twin chainguns called Gunny and Cha-Cha. Each of these weapons serves a unique purpose and brings a lot of damage to your in-game enemies.
Gunny acts like Ashe's Dynamite, setting enemies on fire after several hits. On the flip side, Cha-Cha seriously damages enemies already on fire. These weapons can be fired together or one at a time, adding a strategic angle to your game.
Mauga's Abilities
Mauga possesses abilities that are specifically designed to bring intense heat to the enemy.His Berserker ability gives him extra health when he scores critical damage. He can charge without being stopped by crowd control, thanks to his Overrun ability. His Cardiac Overdrive ability reduces the damage his allies took and helps them heal by dealing damage.
His ultimate ability, Cage Fight, traps enemies inside a barrier with Mauga, allowing unlimited ammo. Just be careful not to use it on too many opponents.
Handy Tips for Mastering Mauga
Mauga is a robust tank, but it takes more than strength to play him well. Here are some simple tips based on first-hand experience:
Aim Well: Shooting both guns at once spreads the fire wide, which isn't great for long-range attacks. Fire the guns one at a time for far-off enemies.
Sequence Your Attacks: Use Gunny first to set enemies on fire. Then, use Cha-Cha to deal more damage.
Master Overrun: Practice using Overrun. You can stop it halfway but without the big jump. Unlike Reinhardt's charge, enemies roll off when you run into them.
Cardiac Overdrive : Use this powerful ability when your team will likely face the most damage.
Be Strategic with Cage Fight: Use it on isolated enemies. If you engage too many enemies by yourself, it can go wrong quickly.
Get an Early Peek at Mauga
Mauga is available for a trial run from November 3 to November 5. So, all players can taste his firepower before the full release in Season 8. Take your chance to blaze through the battlefield with Mauga!
Wrapping Up
With Mauga's official release in Season 8 on December 5, I can't wait to see how this fiery hero changes the game's dynamic. Remember to give him a whirl this weekend, and bring the heat with Mauga!