Who would forget the face of fearful but fearless Ash Williams as one of the main character in the movie Evil Dead? Ash Williams will be introduced in Modern Warfare and Warzone 2 as a skin! This move is like a dream come true. This isn't just another Operator skin; this is an infusion of one of horror's most iconic characters into a game I've dedicated a significant portion of my life to.
If you're as thrilled as I am to wield Ash's boomstick and chainsaw in-game, here's your ultimate guide to making that happen. This guide will help you claim this iconic Skin in Warzone of Modern Warfare!
Who is Ash Williams?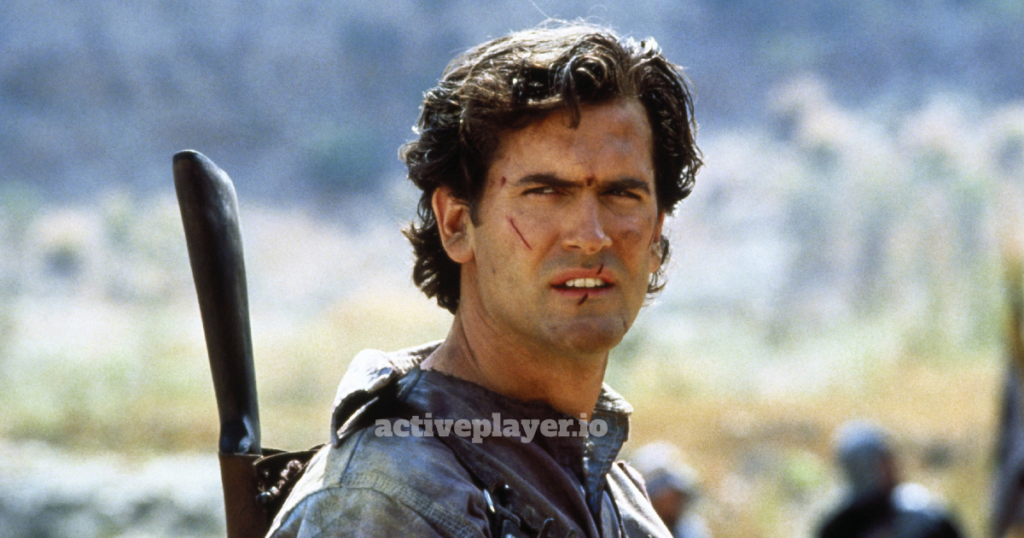 But first, who is Ash Williams anyway? For those who don't know, Ash Williams is the chainsaw-wielding, Deadite-slaying hero from the Evil Dead franchise. Known for his one-liners and fearless combat against the undead, Ash is a character who embodies the spirit of a true hero. And now, he's ready to bring that spirit to the Call of Duty universe.
When is the Ash Williams Evil Dead 2 Operator Skin Available?
Just like the Alucard Hellsing Skin, The Ash Williams Operator skin is set to become available during Season 6's The Haunting event, which kicks off on October 17, 2023. This is a limited-time event, so you'll want to act fast.
How to Unlock the Ash Williams Operator Skin
Step 1: Accumulate CoD Points
Firstly, ensure you have at least 2,400 CoD points in your account. That's about $19.99, a small price to pay for the sheer awesomeness you're about to experience.
Step 2: Visit the In-Game Store
Once you've got the necessary CoD points, navigate to the in-game Store during The Haunting event.
Step 3: Purchase the Ash Williams Evil Dead 2 Operator Bundle
In the Store, look for the Ash Williams Evil Dead 2 Operator bundle. This bundle includes not just the Operator skin but also boomstick Weapon Blueprints and a host of other gear designed to help you slay in style.
Step 4: Equip and Unleash Hell
After your purchase, equip the Ash Williams Operator skin and get ready to unleash hell on your enemies.
Why You Should Acquire Ash Williams Skin
Thanks to Call of Duty's new Carry Forward system, any Operators, weapons, and gear you purchase can be carried over into the upcoming Modern Warfare 3. So, your investment in the Ash Williams Operator skin will continue to pay dividends.
Final Thoughts
As a pro player, unlocking the Ash Williams Evil Dead 2 Operator skin is more than just a cosmetic upgrade; it's a game-changer. The skin not only looks badass but also adds a layer of psychological warfare that can give you an edge in high-stakes matches.
So, if you're ready to take your Call of Duty gameplay to a whole new level, don't miss out on unlocking the Ash Williams Evil Dead 2 Operator skin. Trust me, when you're mowing down enemies with that boomstick, you'll know it was worth every CoD point.