Get ready to experience the thrill of a new battlefield with Warzone 2 Season 3, as it takes the game to new heights with the introduction of innovative weapons, gameplay adjustments, and quality of life improvements. The developers have listened to the community and have implemented significant changes that will undoubtedly reshape the landscape of battle royale gaming. Dive into the action and discover what awaits in this exhilarating new season.
Season 3 for Modern Warfare 2 and Warzone 2.0 was launched on Wednesday, April 12, 2023, simultaneously in all regions worldwide. The update is available for download to ensure a seamless gaming experience. This article will tackle on what are the new updates and patch notes on this season.
What to expect with the Season 3:
Battle Pass: A new Battle Pass features exclusive operators, weapons, and cosmetics for players to unlock.
Operators: Valeria Garza and Alejandro Vargas join the operator roster with the purchase of the Battle Pass.
Weapons: The FJX Imperium (sniper) and Cronen Squall (battle rifle) can be earned through the Battle Pass, with two sidearms arriving midseason.
Trophy Hunt Event: Collect trophies starting 48 hours after the launch and exchange them for rewards like weapon blueprints, vehicle skins, and Battle Pass tier skips.
Camo Challenge Event: Coming midseason, this event allows players to earn an exclusive set of camouflages.
BlackCell: This new Battle Pass offering replaces the current Battle Pass bundle, offering additional rewards.
Recruit a Friend program: Earn extra rewards by recruiting friends to join the game.
Prestige 13 (Level 650): Unlock Prestige 13 and complete new challenges to earn unique Calling Cards.
New Horizons in Weaponry
Warzone 2 Season 3 is set to redefine the game with a plethora of new weapons that cater to diverse playstyles. These weapons will not only level the playing field but also encourage players to experiment and adapt their strategies. Check out this list of top 10 most popular weapons in Warzone this season.
Weapons Update
Warzone 2 Season 3 brings a plethora of weapon and attachment updates, significantly changing the gameplay and balance.
Assault Rifles Revamp:
ISO Hemlock: Range and lower torso damage nerfed.
M13B: Mixed adjustments to headshot, torso, and mid-range damage.
STB 556: Improvements in damage and range, with a slight reduction in mid-range damage.
TAQ-56: Increased headshot damage.
Battle Rifles Refined:
FTAC Recon: Movement speed and damage enhancements.
Lachmann 762: Increased mobility.
SO-14: Mobility and armor damage improvements.
TAQ-V: Boosted lower leg damage and movement speed.
Submachine Guns Tweaks:
General: Improved hip spread accuracy.
BAS-P: Enhanced ADS move speed, damage ranges, and added minimum armor damage (Warzone 2.0 only).
Lachmann Sub: Adjustments to headshot and burst-fire damage.
MX9: Quicker sprint to fire speed.
Vaznev-9K: Reduced headshot damage.
VEL 46: Slight decrease in headshot damage.
Ammunition Adjustments:
Basilisk .500 Snakeshot: Armor damage added (Warzone 2.0 only).
Explosive: One-shot armor kills for bolt-action weapons (Warzone 2.0 only) and MCPR-300 progression tree update.
ISO Hemlock .300 Blackout: Various changes in damage, recoil, and accuracy.
Barrel Modifications:
Heavy Barrels: Reduced ADS speed penalty.
Light Barrels: Lowered muzzle velocity penalty.
Short Barrels: Increased ADS speed benefit, reduced damage range penalty, and modified hip spread accuracy.
Bipod Improvements:
Reduced ADS speed penalty.
Laser Enhancements:
Brighter laser visibility.
Magazine Updates:
Large Magazines: Reduced handling and movement penalties for specific weapons.
Small Magazines: Increased movement speed and sprint to fire speed for Fennec 45 and STB 556.
Rear Grip Additions:
Basilisk: Added maximum armor damage for Akimbo Basilisk (Warzone 2.0 only).
Stock Changes:
Heavy Stocks: Improved aiming stability and aim walking steadiness, reduced ADS move speed penalty.
Gameplay Mechanics Updates
Season 3 of Warzone 2 brings forth a multitude of gameplay adjustments that promise to enrich the overall gaming experience. The Most Wanted Contract, Intel Contract, and Stronghold Rewards are some of the key components that have undergone significant changes to create a more immersive and dynamic environment. Expect more challenges and rewards as you navigate the battlefield, pushing your skills to the limit.
New Maps
Al Mazrah and Ashika Island have been overhauled to offer a refined gaming experience, with new spawn locations, Buy Stations, and ammo caches added across the maps. This ensures a more balanced and engaging gameplay, ultimately elevating the battle royale genre to greater heights.
Al Mazrah: A fresh battleground that features urban and rural areas, providing diverse combat scenarios and opportunities for strategic gameplay.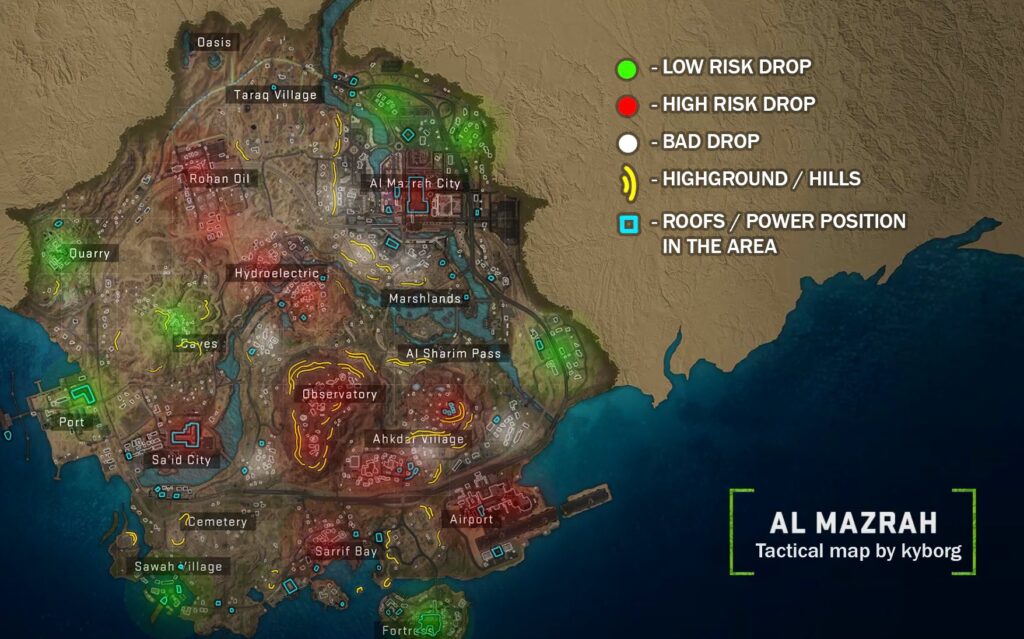 Ashika Island: A unique island map that boasts a mixture of lush landscapes, dense forests, and small villages, creating a dynamic environment for intense firefights and stealthy engagements.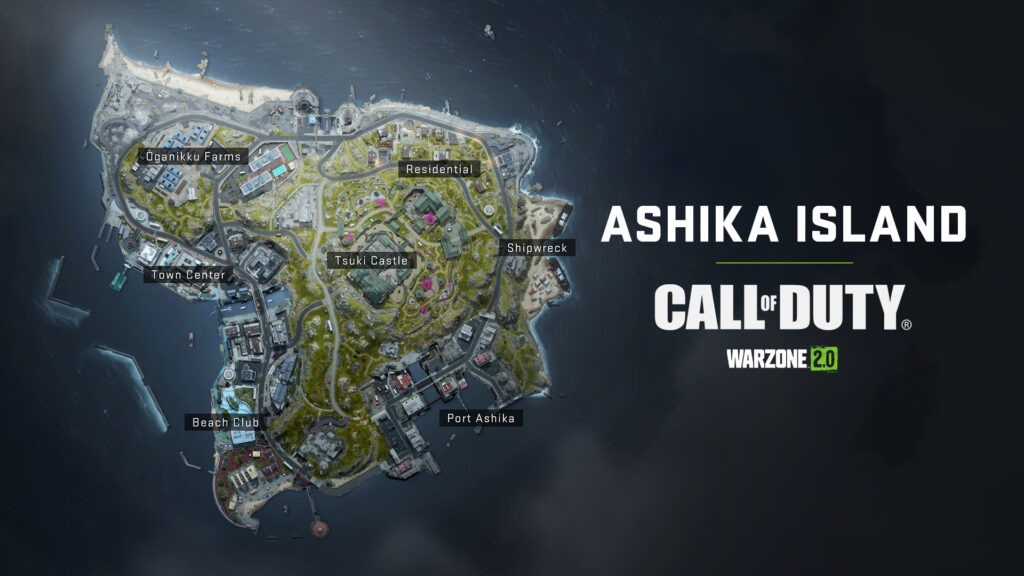 Gameplay Updates and Modes
Gameplay Adjustments (All Modes):
Most Wanted Contract:
– Most Wanted Supply Drop now drops on every successful completion.
– No longer deactivates upon Resurgence being disabled in Ashika Island.
– In Plunder, it drops money and different power items.
– Supply drop icon has been updated.
– Every team can now see the crate's icon on the tac map.
Stronghold Rewards:
– Reduced the number of white Stronghold Supply Boxes that spawn to 1, down from 2.
– Increased loot found in a white Stronghold Supply Box.
Tempered Plate Carrier:
– This new piece of tactical equipment provides increased armor plating protection to players, making them more resilient to enemy fire. – It's especially useful for aggressive players who engage in close-quarters combat.
Bomb Drone Balancing:
– The Bomb Drone has been re-balanced in this update.
– Its price at Buy Stations has been decreased to $3500, down from $4000.
– This change aims to make it a more viable option for players seeking to incorporate aerial attacks in their strategy.
Heavy Chopper:
– A new vehicle, the Heavy Chopper, has been introduced in Season 3.
– This formidable helicopter is armed with a powerful minigun and is capable of transporting a full squad, making it an excellent choice for both offense and mobility.
Gas Mask:
– The Gas Mask has undergone some changes in this update.
– The price of a standard Gas Mask has been increased to $2000, up from $1650, while the price of a Durable Gas Mask has been increased to $3500, up from $2900.
– These adjustments aim to balance the utility of Gas Masks in the game.
Interrogation:
– Although no specific details about Interrogation were mentioned in the patch notes provided earlier, it could potentially refer to a new gameplay mechanic, mission, or contract where players would need to extract information from a target or complete a specific objective to gain valuable intel on their enemies or the surrounding area.
Al Mazrah (All Modes):
Intel Contract:
– Increased the number of spawn locations for the upload point.
– The upload point will now drop loot upon completion.
– Increased the upload point occupation time requirement to 17 seconds, up from 10.
– Removed the "search for the laptop" phase of this contract.
Buy Stations:
– Adjusted item availability, pricing, and placement.
– Updated and increased spawn locations to 42, up from 31.
Ammo Caches:
– Added additional locations for Ammo Caches across the map.
Ashika Island (Resurgence):
-Rebalanced Rewards:
– Adjusted rewards for Data Heist Public Event, Sea Treasure Machine, and Sea Lion Statue side quests.
These new maps and gameplay adjustments aim to offer an enhanced experience and create more opportunities for strategic gameplay and player choice in Warzone 2 Season 3.
Quality of Life Upgrade
The developers have gone above and beyond to ensure that Warzone 2 Season 3 is not only about new content but also about delivering a smoother, more enjoyable gaming experience. From minimap ping anchoring and spawn protection timeout to the introduction of elevation arrows on the tac map and minimap, these quality of life upgrades cater to the needs of the players.
Minimap Ping Anchoring: Coordinates and map elements that have been pinged will now anchor the icon along the borders of the minimap even when they are outside of the visible area on the minimap.
Spawn Protection Timeout:– Spawn protection will now expire on players who remain airborne for more than 10 seconds. This is in addition to the current conditions that remove spawn protection when players are at a certain distance from the ground.
Blacksite Key Visibility: – Blacksite Key drops will now be visible on the Tac Map to all squads.
Loadout Drop Visuals: – Adjusted the visual representation of Loadout Drops to help players better distinguish between their own and those that belong to other players. New color coding: Squad Loadout Drop = Blue, Contested Loadout Drop = Yellow.
Gulag Item HUD: – Items that a player picks up during a Gulag round will be briefly indicated next to the crosshair before fading away.
Object Elevation Arrows: – Buy Stations, Contracts, and Loot items now have a small up/down arrow on the tac map and minimap to better indicate elevation.
Bug Fixes
Moreover, a series of bug fixes have been implemented, resolving issues such as Quick Fix activation, Intel Contract world icon persistence, and the disappearance of items in backpacks. These fixes contribute to a more seamless and enjoyable gaming experience, allowing players to focus on the action and strategize their way to victory.
Bug Fixed on issue where Quick Fix did not activate after plating in Resurgence modes.
Bug Fixed on issue causing the Intel Contract world icon to persist despite having failed to complete the objective.
Bug Fixed on issue causing Battle Royale victories to not update properly in the Combat Records.
Bug Fixed on issue causing the Play Again buttons to no longer work after assigning a new party leader.
Bug Fixed on issue causing items to disappear when attempting to stow them away in the backpack.
Bug Fixed on issue causing Players using the Birdseye Perk to receive UAV pings when an enemy activated a UAV.
Warzone 2 Season 3 is all set to revolutionize the battle royale landscape with its incredible array of new weapons, gameplay adjustments, and quality of life improvements. As you gear up for battle, embrace the changes and immerse yourself in the adrenaline-pumping action that awaits. The future of battle royale gaming is here, and it's time to dominate the battlefield like never before.