Are you itching to dive into the adrenaline-pumping game of Call of Duty: Modern Warfare 3? Buckle up and let's find how these maps will recon this game, where strategy and skill collide to create unforgettable battlegrounds.
The game launched with 16 multiplayer maps, all classics from Modern Warfare 2. Checkout the below table for all complete maps and which maps are newly added to this game. Also note that some of the maps are revamped, such as Rust, Estate, Terminal, and Highrise, were overhauled to join the Modern Warfare 3 lineup, ensuring that veteran players felt right at home​​​​.
Additionally, the game introduced three new Ground War maps and a War Mode map, expanding the terrain for epic showdowns​.
Here are the complete list of maps playable at launched in Modern Warfare 3 with 4 new added modes:
| Map Name | Mode | Type |
| --- | --- | --- |
| Afghan | 6v6 | Revamped |
| Derail | 6v6 | Revamped |
| Estate | 6v6 | Revamped |
| Favela | 6v6 | Revamped |
| Highrise | 6v6 | Revamped |
| Invasion | 6v6 | Revamped |
| Karachi | 6v6 | Revamped |
| Quarry | 6v6 | Revamped |
| Rundown | 6v6 | Revamped |
| Rust | 6v6 | Revamped |
| Scrapyard | 6v6 | Revamped |
| Skidrow | 6v6 | Revamped |
| Sub Base | 6v6 | Revamped |
| Terminal | 6v6 | Revamped |
| Underpass | 6v6 | Revamped |
| Wasteland | 6v6 | Revamped |
| Levin Resort | Ground War | New |
| Orlov Military Base | Ground War | New |
| Popov Power | Ground War | New |
| Operation: Spearhead | War Mode | New |
Additionally, more maps were added post-launch, including "Farm 18," "Mercado," and "Shoot House," which further expanded the game's multiplayer experience​​​​​​.
Afghan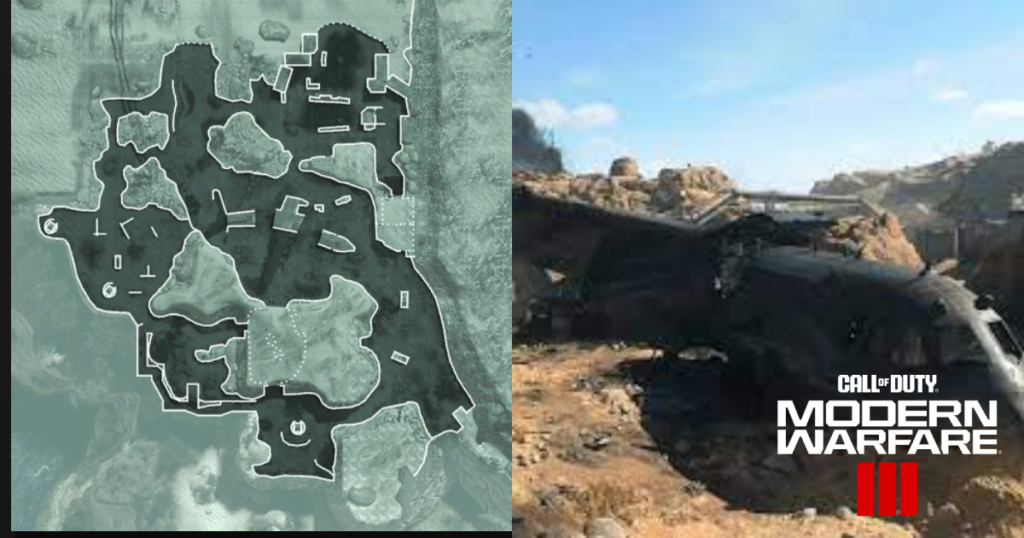 Set in a desert with a central crashed plane, this map requires concentration and strategic positioning to avoid being exposed​​.
Derail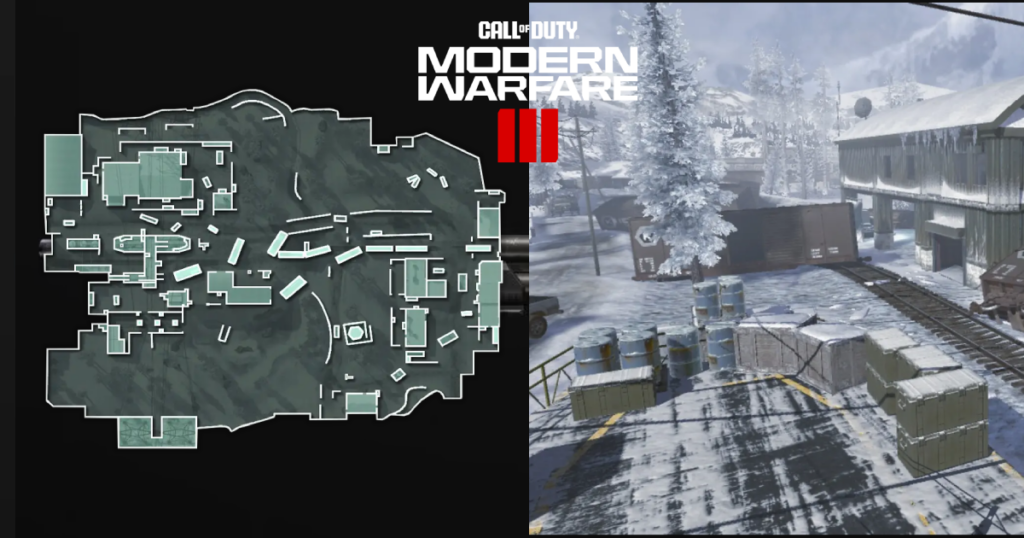 Blanketed in snow, Derail challenges players with its open landscapes and a close-range battleground in the central area, perfect for SMG enthusiasts​​.
Estate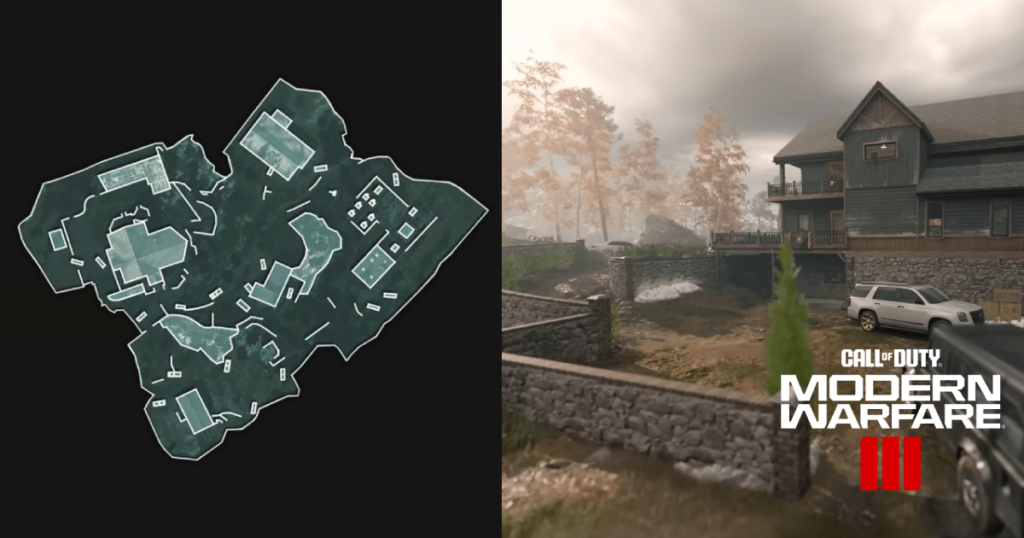 Nestled in the Caucasus Mountains, Estate offers snipers excellent vantage points and varied heights for controlling the map in objective modes​​.
Favela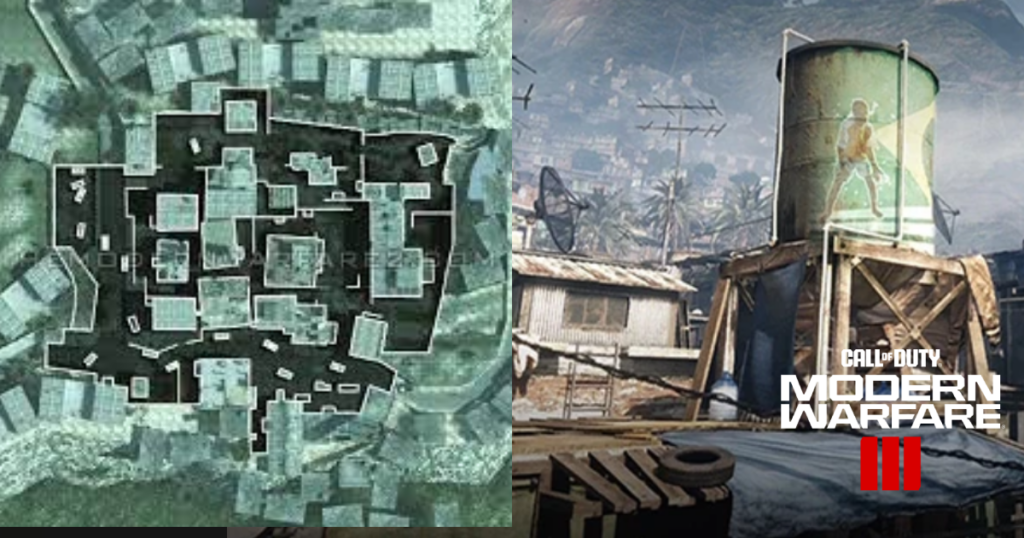 This map's setting in the slums of Rio de Janeiro provides a unique urban terrain, where buildings' heights and passageways become key strategic elements​​.
Highrise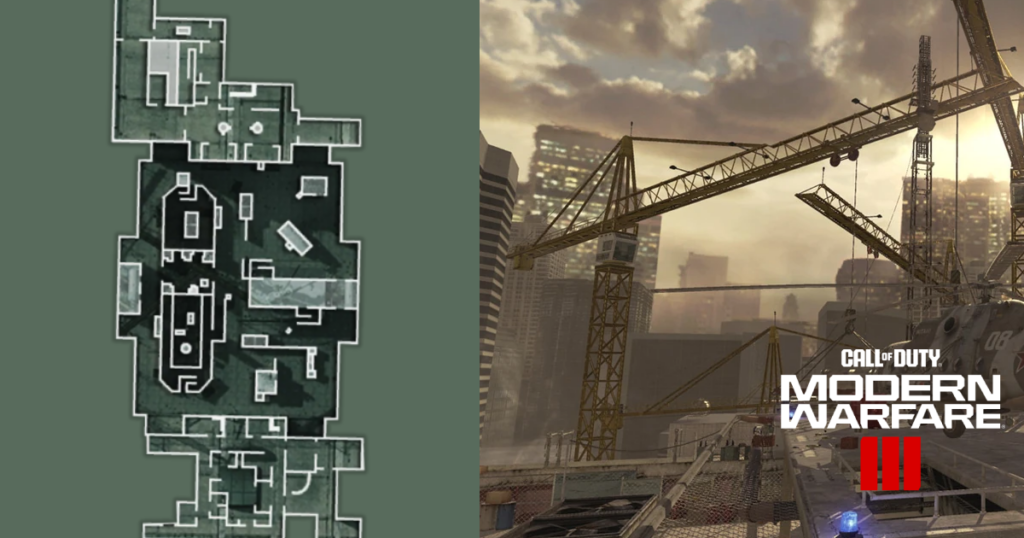 Known for iconic sniper shots, Highrise features two main buildings as spawn points, with three lanes and a helipad for height advantage​​.
Invasion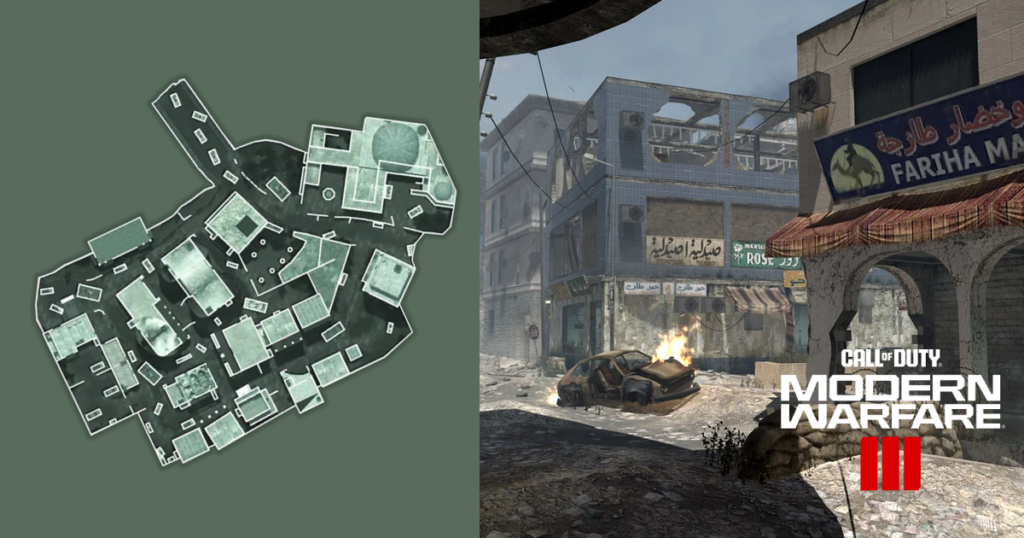 An urban battleground with destroyed buildings, offering intense close-quarters combat and continuous action​​.
Karachi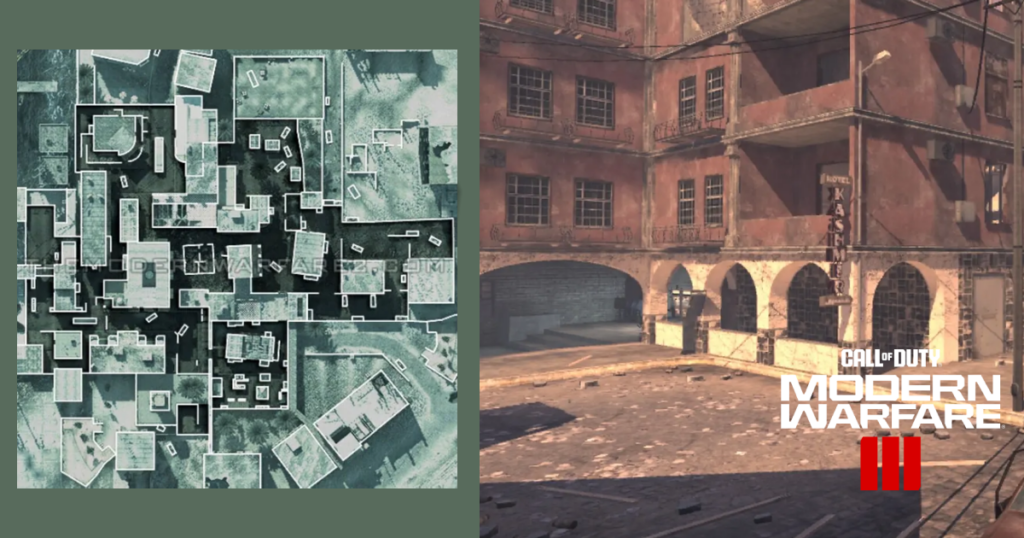 This medium-sized map is packed with buildings, offering various opportunities for diverse playstyles and strategic defense​​.
Quarry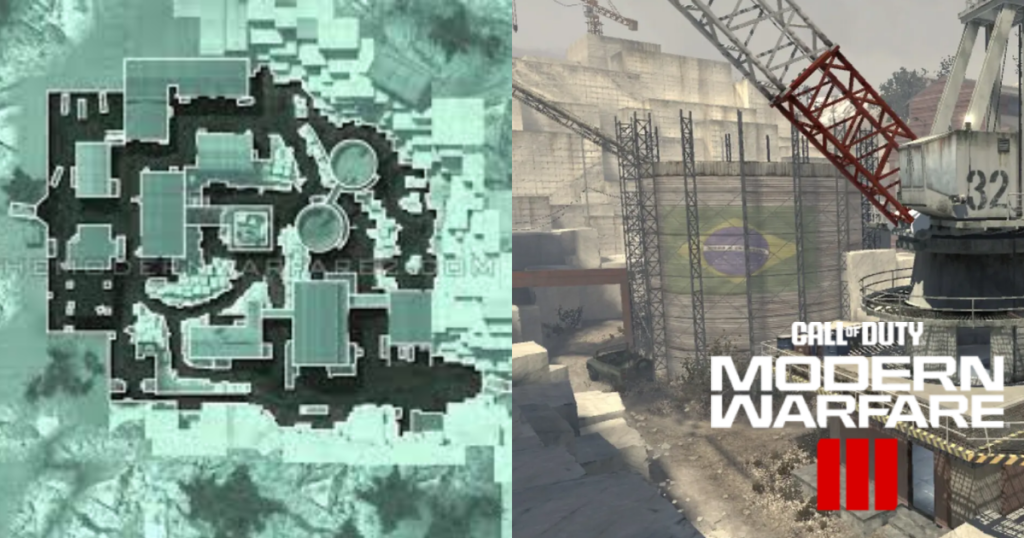 Set in a large stone quarry, this map offers a mix of high ground advantage points and tight, confined spaces, ideal for both long-range and close-quarters engagements.
Rundown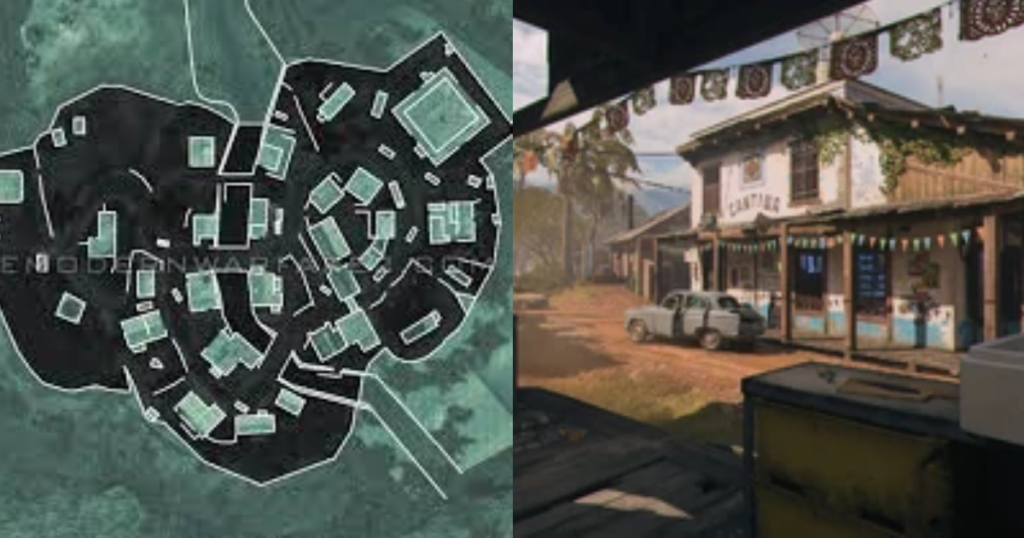 Features a war-torn urban landscape crossed by a river, with bridges serving as key strategic points for controlling the map.
Rust
A small, intense map set in an industrial complex, known for its fast-paced combat and verticality.
Scrapyard
Located in an airplane boneyard, this map provides a balanced mix of indoor and outdoor combat scenarios, suitable for various playstyles.
Skidrow
Set in an urban warzone with narrow streets and buildings, perfect for medium-range engagements and street-to-street battles.
Sub Base
A snowy map set in a submarine base, offering a combination of indoor and outdoor environments, requiring strategic navigation and positioning.
Terminal
Set in an airport, this map is known for its varied combat zones, ranging from tight indoor spaces to open outdoor areas, suitable for all types of combat.
Underpass
Offers a mix of open areas and tight spaces, with a rain-soaked freeway underpass providing a unique terrain for ambushes and strategic play.
Wasteland
A large, open map with minimal cover, challenging players' sniping skills and strategic movement in an expansive battlefield.